Learn from music therapists and others with specialized training

Learn from the convenience of your own home

Courses use a mix of video, resources, and assignments

All profits support to music therapy research

Approved Provider Summit Music Therapy Services P-114

In this course you will be challenged to expand your musical skills in order to best meet the needs of client populations. Sarah is a internally-known music therapist with over 25 years experience. She takes you through practical exercises that will expand your skills on the piano and autoharp. Exercises are related back to client populations. Clinical examples also provided!
>>Learn More
FREE!!! Neurodiversity, CoMT & SFC

This course is designed to help the modern day music therapist become aware of past and present trends within autism discourse and Community Music Therapy theories. In this course you will also learn to facilitate Sensory Friendly Concerts!
>>Learn More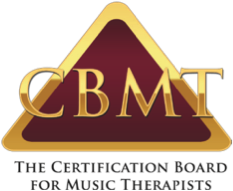 Owned by Summit Music Therapy Services
CBMT Approved Provider P-114